Deviaty Bratislavský Python Meetup
12. apríl 2016 – 18:00
Na aprílovom meetupe si spravíme Coding Dojo session.
Netreba si nič nosiť budeme praktizovat pair programing na projektore. Stačí iba chuť programovať. POZOR! Aby sme dokázali spraviť kvalitný workshop, zaviedli sme registráciu, aby sme mali prehľado koľko ľudí príde. Počet miest je limitovaný, preto sa zaregistrujte čo najskôr.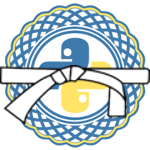 We are looking forward to seeing you at the meetup.
Language: Slovak
Contact: meetup@pycon.sk
Event organiser: SPy o.z.